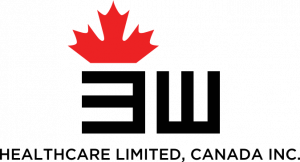 3W HEALTHCARE LIMITED, CANADA INC
Based out of Mississauga, Ontario, 3W Healthcare Limited has an extensive range of healthcare products. Our portfolio of products and services include mobility products, walking aids, hospital beds and furniture, rehabilitation products, personal care products, respiratory aids and equipment, surgical equipment and disposables, dental accessories and first aid products along with a unique client/vendor management system for First Aid products.
3W HEALTHCARE SOLUTIONS, UAE
3W Healthcare Solutions, U.A.E is our in-house distributor in the United Arab Emirates with a multi-functional warehouse and a fully equipped distribution center catering to the GCC market. 3W Healthcare Solutions deals in our entire range of products and offers turn-key vendor solutions for all First Aid related products ranging from commercial, marine, transportation and household applications. In addition, the distribution centre has an array of pharmaceutical products, health supplements and cosmetics products from brands across the globe available to the GCC market.

Innovation
Striving to develop and provide innovative products with features and functionalities incorporating the latest technological advancements in the industry.

Human Life
The essence of our services and products revolve around the philosophy of assisting and enhancing the quality of human life.

Quality
From material acquisition to after sales support, quality is embedded in every product and service offered.